2021 Practice and Game Schedule
---
With the provincial announcement on May 25th, 2021, youth sports are able to resume game play!
Please find your child's age group to determine their game schedule for the remainder of the Spring Outdoor Season.
This webpage has the following information for parents/guardians and coaches: Field Schedule, Game Schedule, and Game Locations
Our final day of the Spring Season will be June 26th.
2021 Spring Outdoor Season Field Schedule
*Please note that the practice schedule may change slightly to accommodate all age groups at the Esler Soccer Fields.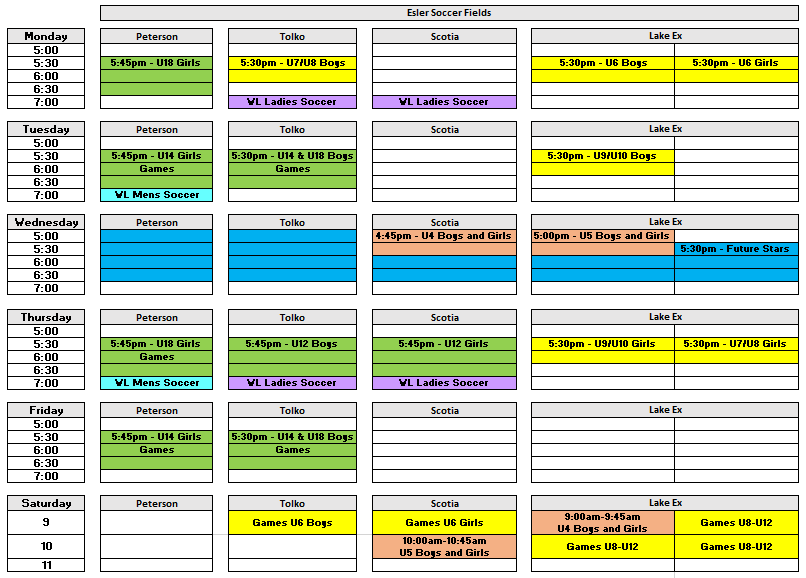 This schedule was last updated June 11, 2021.
Game Schedules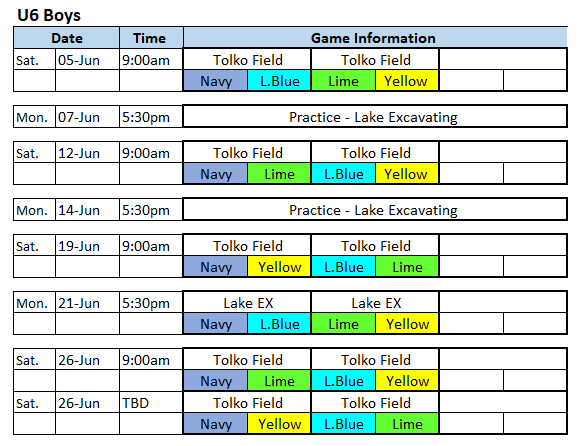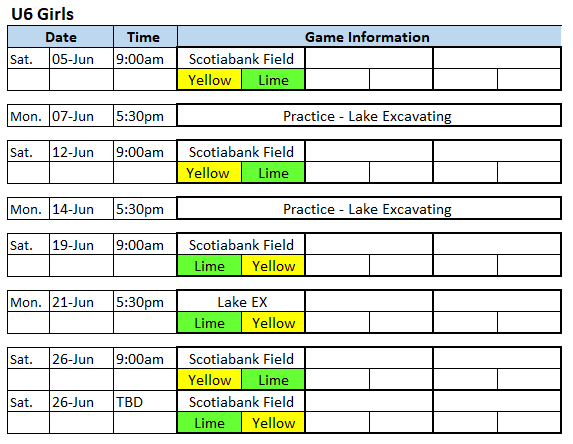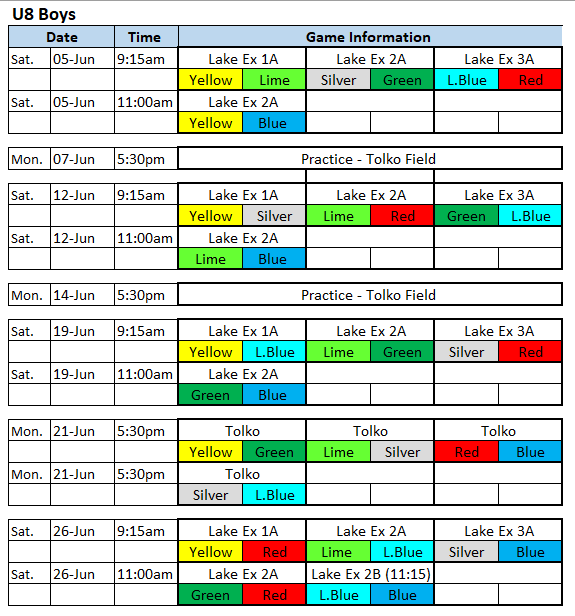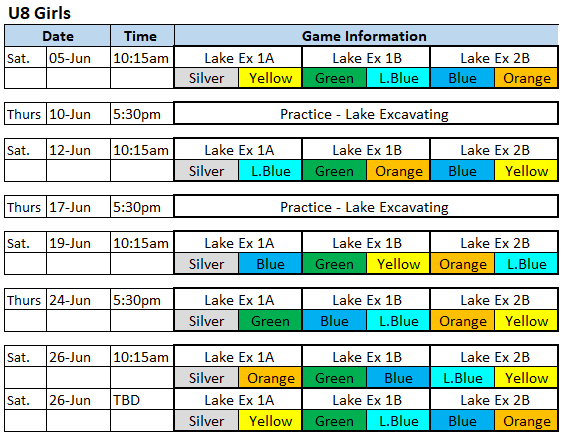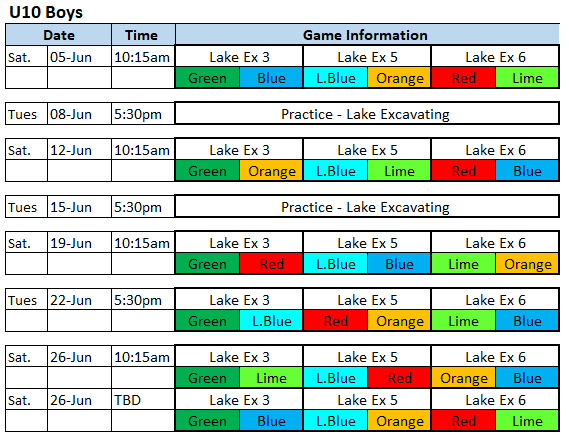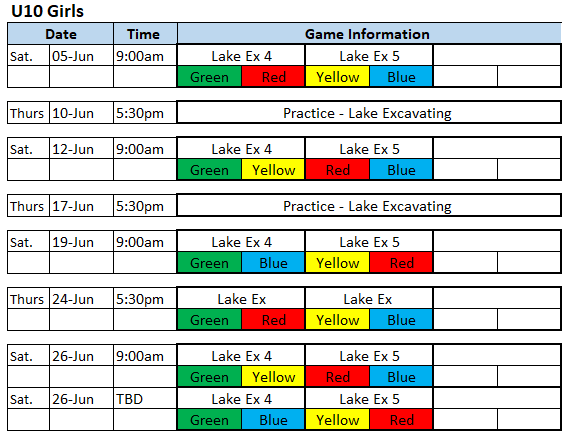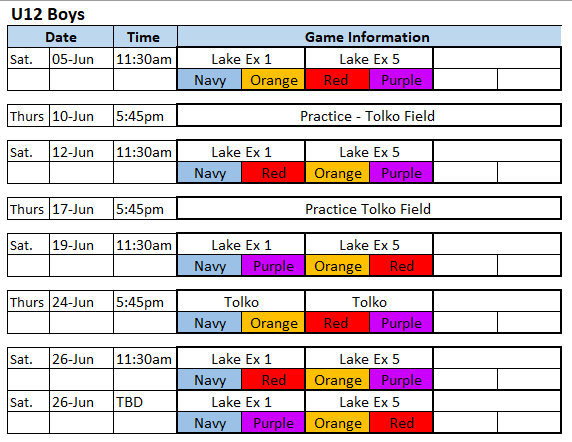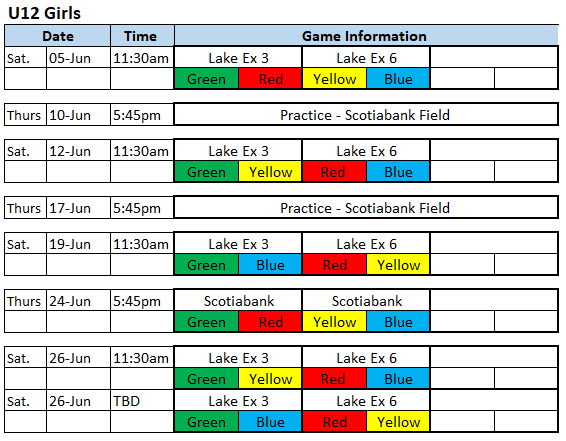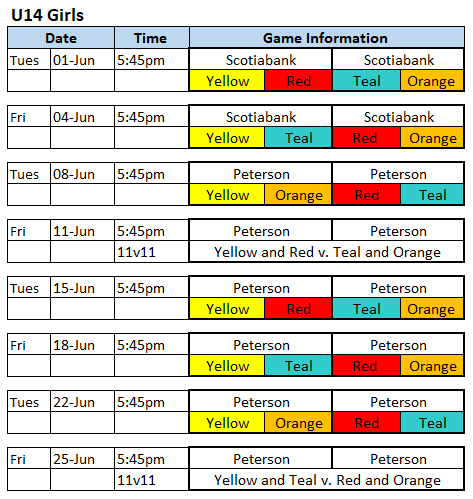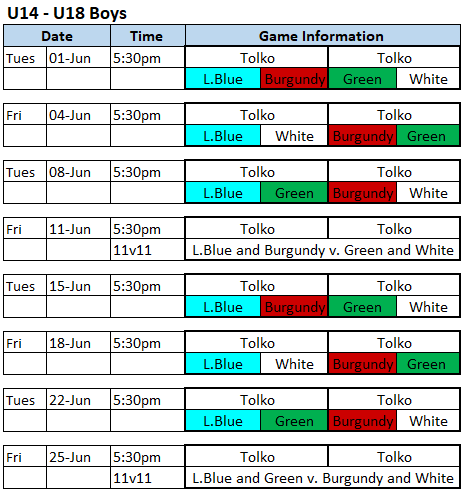 Game Locations
Please remember that during this modified Phase 1, NO SPECTATORS are allowed on the fields. (All rules we have been following for practices, apply for the games).
U6 Boys Saturdays
9:00am - 9:45am on Tolko Field
U6 Girls Saturdays
9:00am - 9:45am on Scotiabank Field
U8 to U12 Boys and Girls
Lake Excavating Field as listed below for Times and Designated Locations on Fields.
9:00AM Saturdays Lake Excavating Field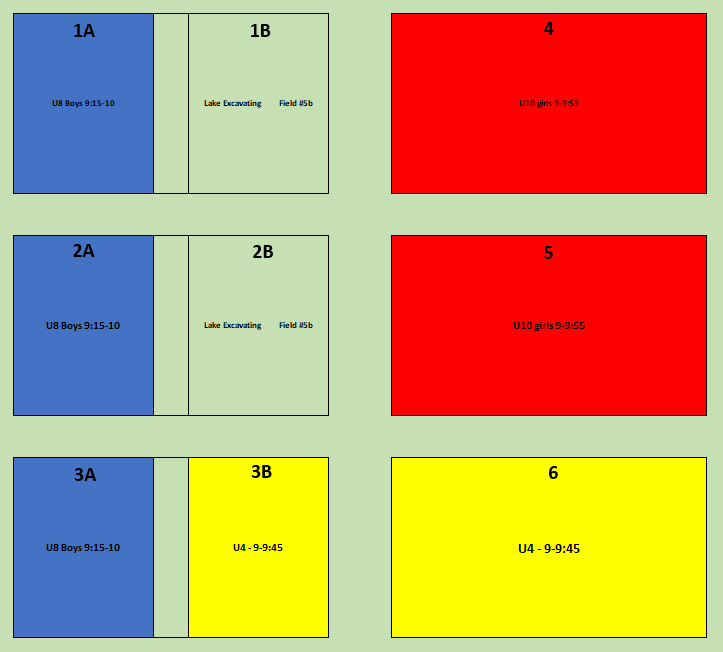 10:00AM Saturdays Lake Excavating Field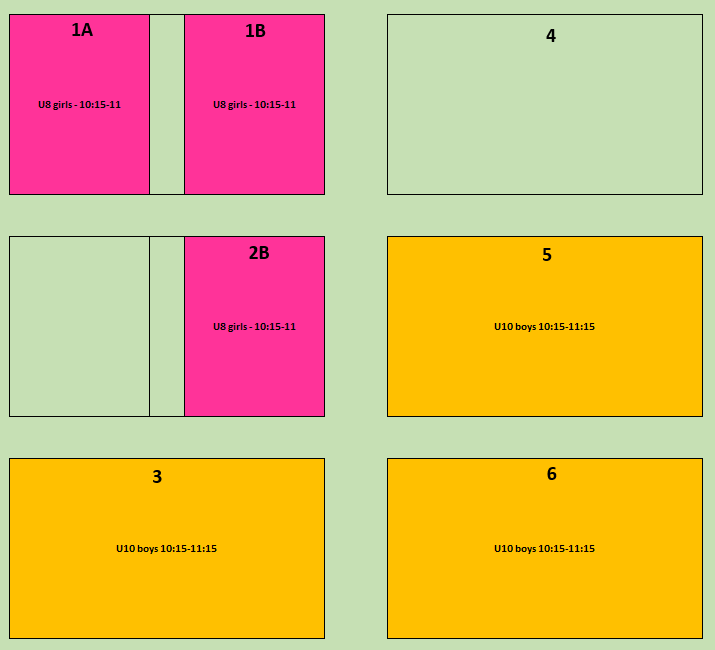 11:00AM Saturdays Lake Excavating Field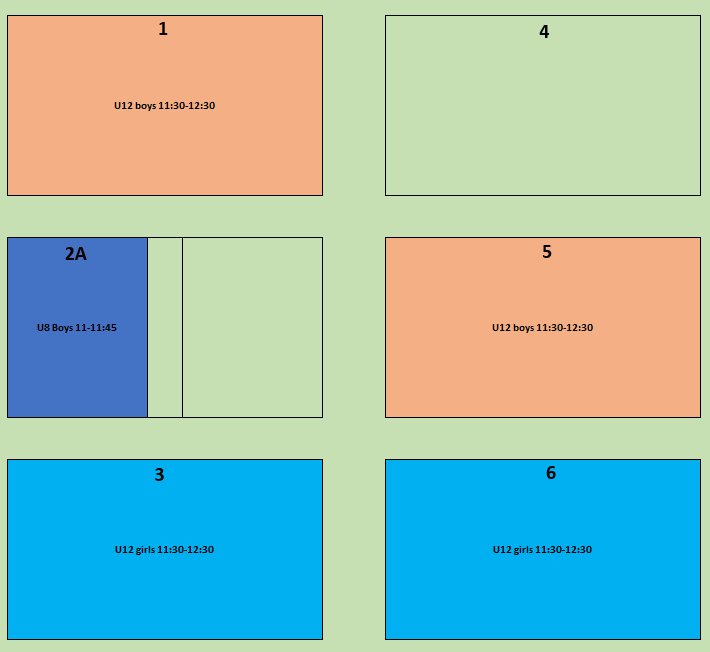 Senior Teams
All teams U14+ may continue using the fields they have been assigned for practices.