2022 Practice and Game Schedule
---
Please find your child's age group to determine their practice and game schedule for the Spring Outdoor Season.
This webpage has the following information for parents/guardians and coaches: Field Schedule, Game Schedule, and Game Locations
2022 Spring Outdoor Season Field Schedule
*Please note that the practice schedule may change slightly to accommodate all age groups at the Esler Soccer Fields.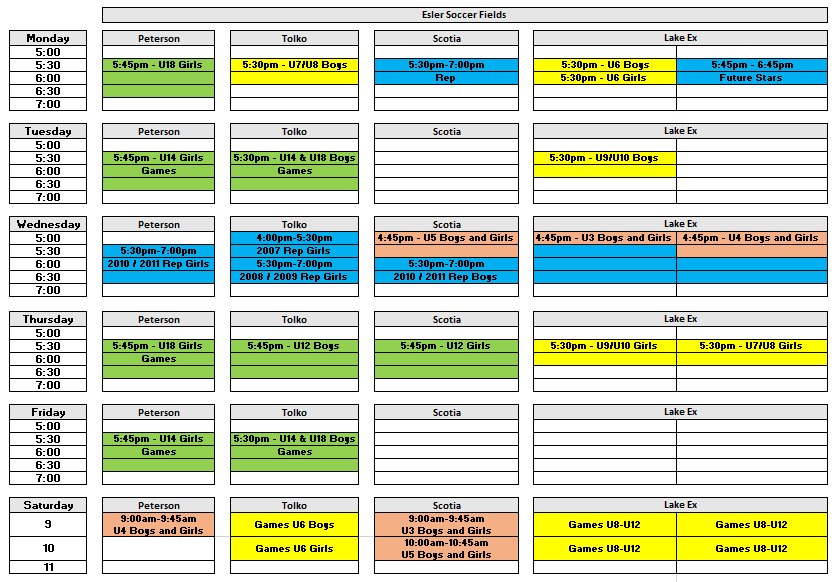 This schedule was last updated April 24, 2022.
Game Schedules
All games will be held at Esler Soccer Fields. Please find your age division below in the master spreadsheet or in the images for the 2022 Spring Season Game Schedule.
U3/U4/U5 Divisions - 1 practice/game time per week
U6 to U10 Divisions - 1 practice during weekdays, and 1 game on Saturday mornings per week.
U11/12 to U18 Divisions - 2 games scheduled per week
U6 Boys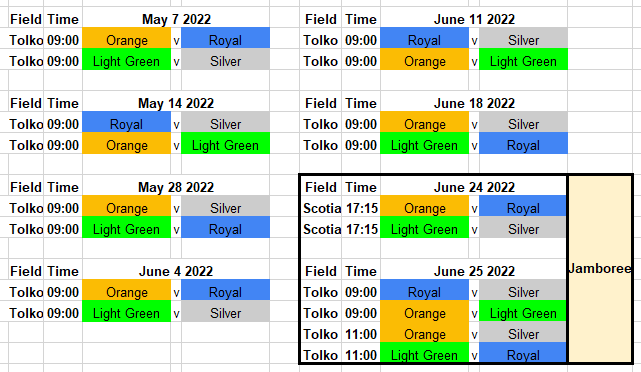 U6 Girls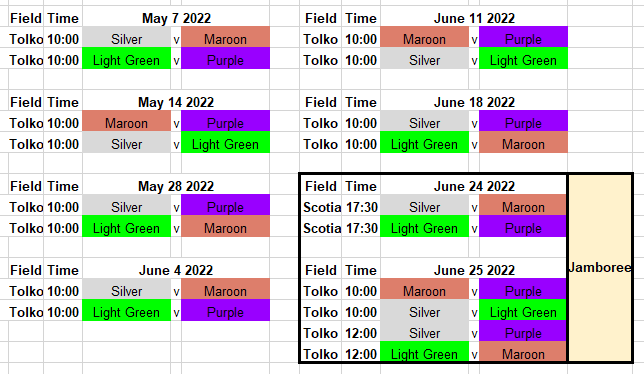 U7/U8 Boys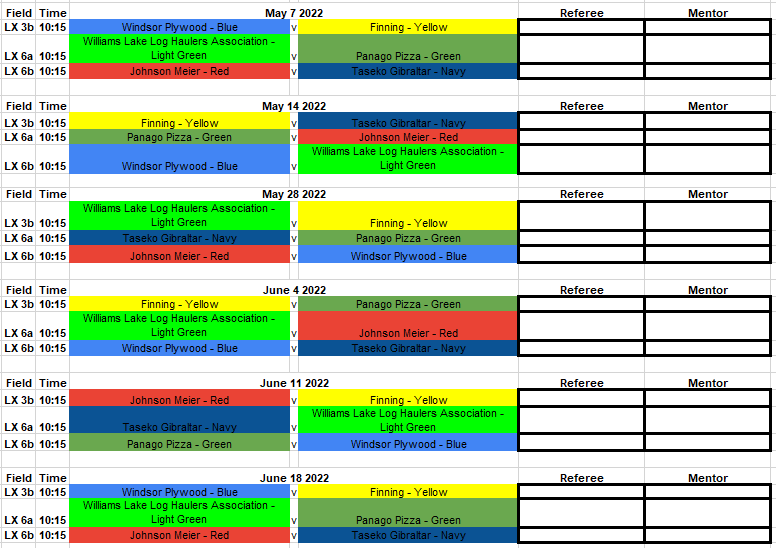 U7/U8 Girls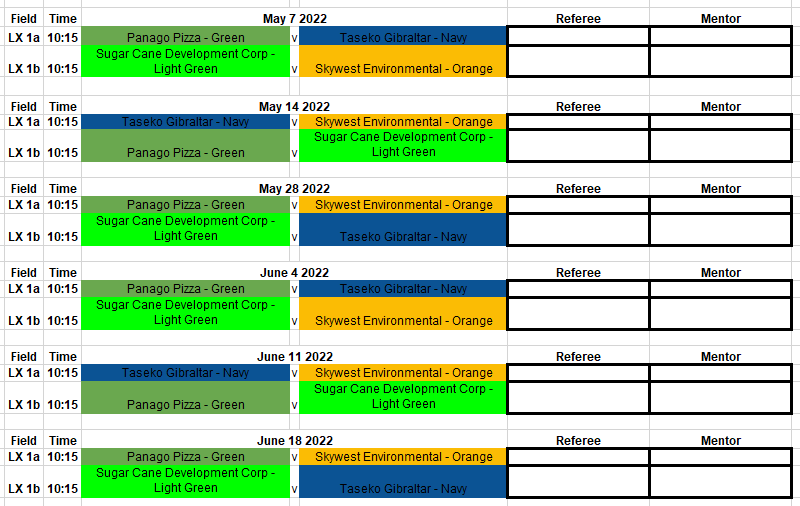 U9/U10 Boys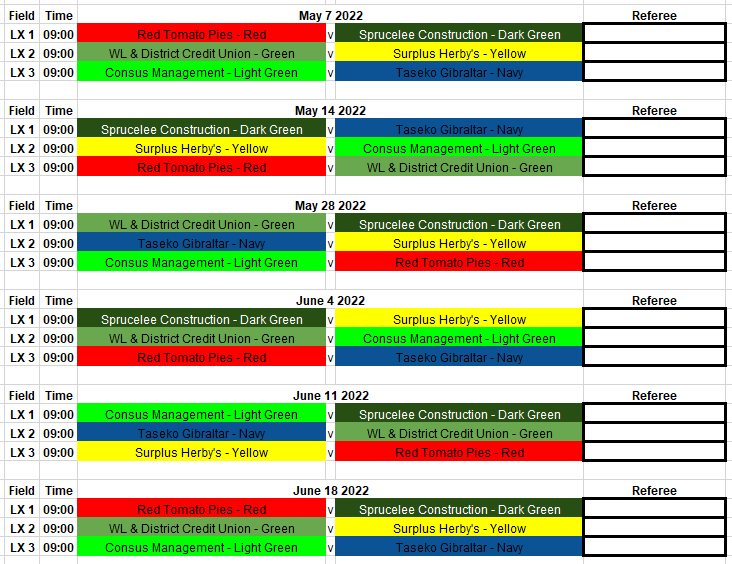 U9/U10 Girls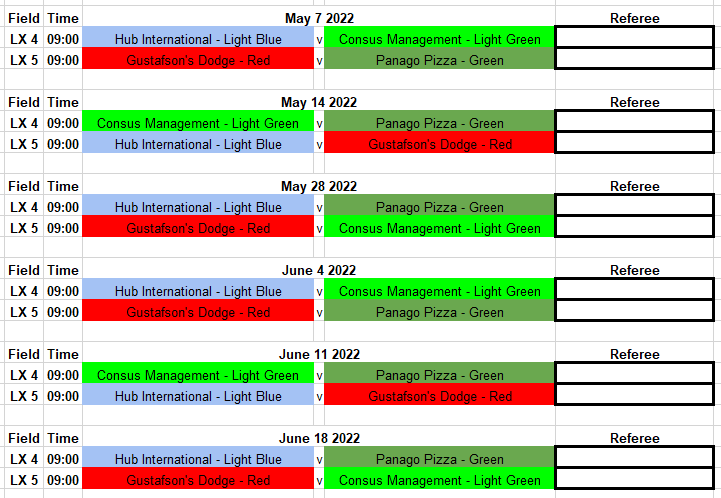 U11/U12 Boys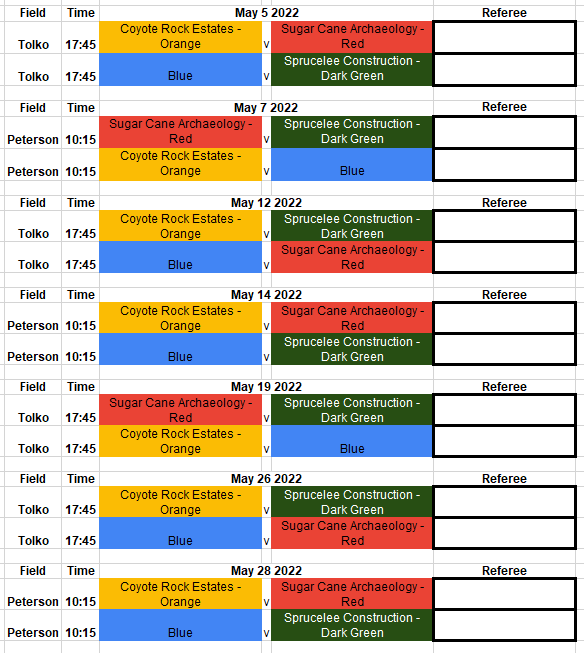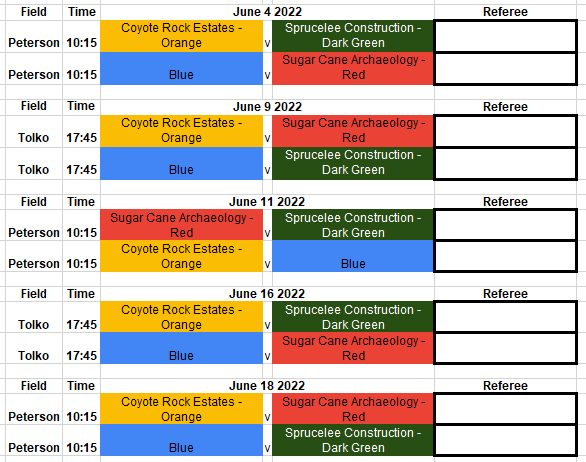 U11/U12 Girls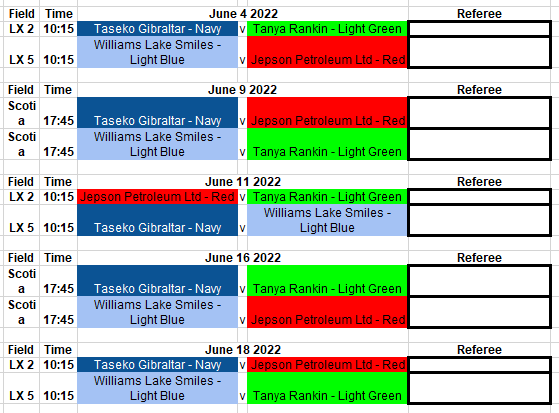 U13-U18 Boys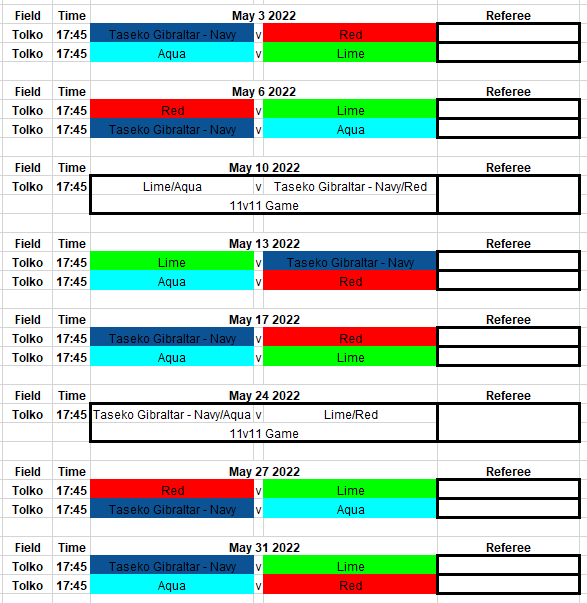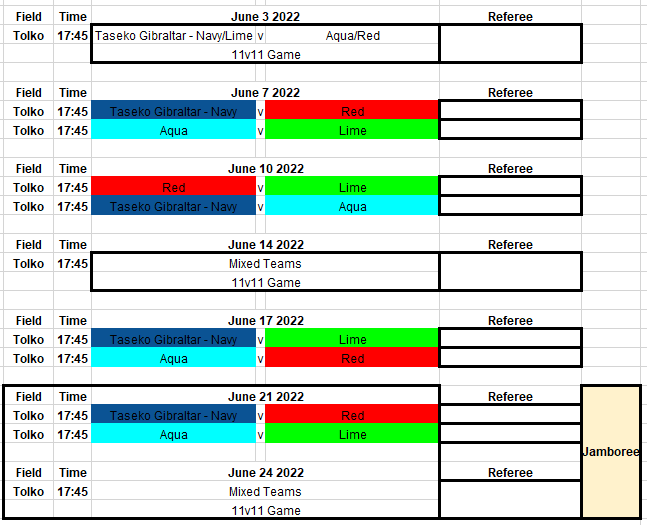 U13/U14 Girls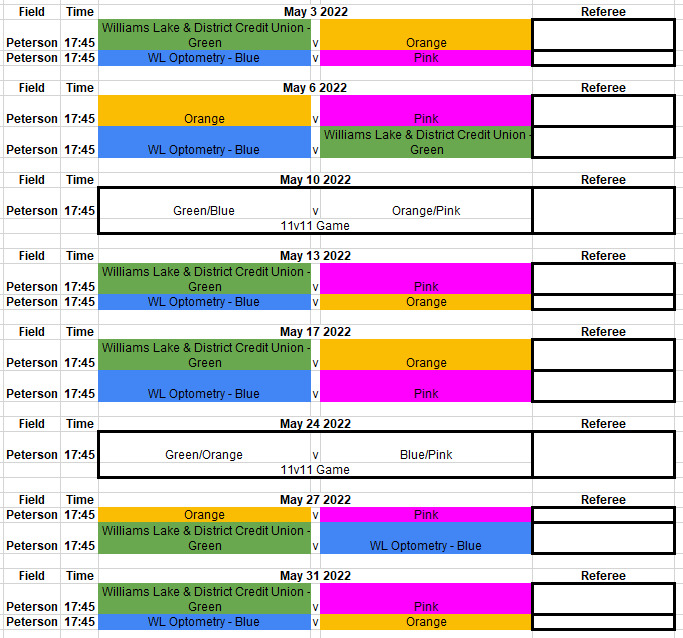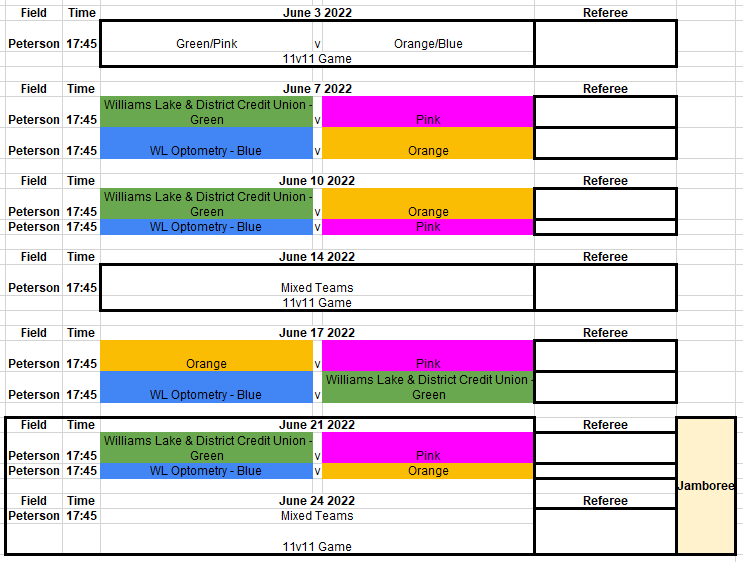 U15 - U18 Girls